Sending virtual hug: 5 ways to say goodbye online
Caitlin McLeod
03 April 2020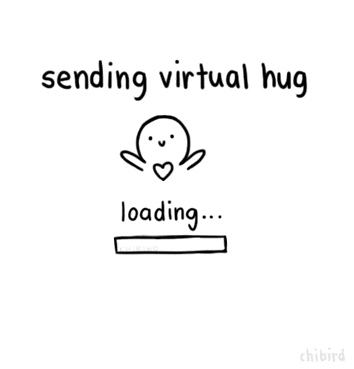 Saying goodbye to your friends and community is always hard to do, but it can feel even harder given the current circumstances. With some individuals returning home earlier than expected and without much notice, it is normal to feel disappointed that you were unable to say a formal goodbye, have one last movie night or even hug.
Whether your friends are returning in the fall or moving on to new adventures, it's important to maintain the relationships you've cultivated over the last eight months in residence and say goodbye properly. But now you'll have to get a little creative to do it. Here are a few ways you can say goodbye online:
1. Share the best photos by making a slideshow
Have your friends submit photos to a shared drive and create a slideshow of photos to be shared. There are tons of slideshow tools out there! (Bonus if you set your slideshow to some classic "slideshow graduation songs" like "Don't want to miss a thing" by Aerosmith or "Time of Your Life" by Green Day.)
Uploading your finished slideshow is easy. Use Google Drive, YouTube, or even schedule a ceremonious viewing with websites like "Watch2gether".
Not feeling the slideshow idea? Photos can still be a great way to share and connect. Think about starting a group online photo album or have friends create "fake" yearbook photo pages using apps like canva.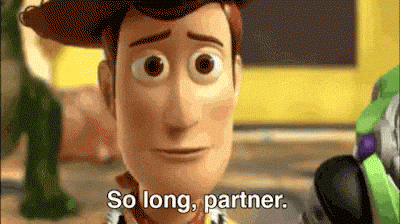 2. Take time to write a note
Notes can mean a lot to those who receive them. Take some time to write (or type)down a note to those you want to say goodbye to. The best part about notes is they can be short and sweet or as long as you want. What is even cooler? Get your friends to write down their home addresses, and mail a letter to them once they leave. Who gets letters anymore?! The extra wait to get the letter in the mail, can make the goodbye even sweeter. (I once did this with friends where we all wrote notes on the back of post-cards from our hometowns and sent to one another. One of the best parts of living in residence is meeting folks from all over the world.)
3. Create a community playlist
What were the songs of this year? What songs did you sing with your friends during late night study sessions or when you were out dancing? What songs did you think were super cringe-worthy and your friends would play as a joke, but now you kind-of sort-of don't mind the song because it reminds you of good times? Work with your friends to pull together a community playlist for you all to play, all summer long.
4. Host an end of year "graduation"
Use Zoom, Google Hangouts, etc. to hold a year-end graduation ceremony. You can have so much fun with this, from the sharing of funny awards to toasts community members can give. You can even have friends share a meal via video chat to celebrate a graduation dinner.
5. Don't say goodbye; stay connected
Okay, so this one may be cheating a little bit. But technology today and all the social media apps make it easier than ever to keep in touch. The only work this requires on your end, is maintaining group facebook pages, snapchat group messages, etc. So even as some folks may start to leave for the summer, don't stop sharing memes and funny videos. Keep checking-in on one another, and even if you aren't able to see each other in person, keep thinking of all the unconventional and new ways to keep in touch.