The Campus and Chorale Saint-Jean, a historic partnership
26 September 2023
As part of its support for francophone culture in Alberta, Campus Saint-Jean, the francophone campus of the University of Alberta, recently signed an agreement with the Chorale Saint-Jean, a historic musical institution founded in 1937.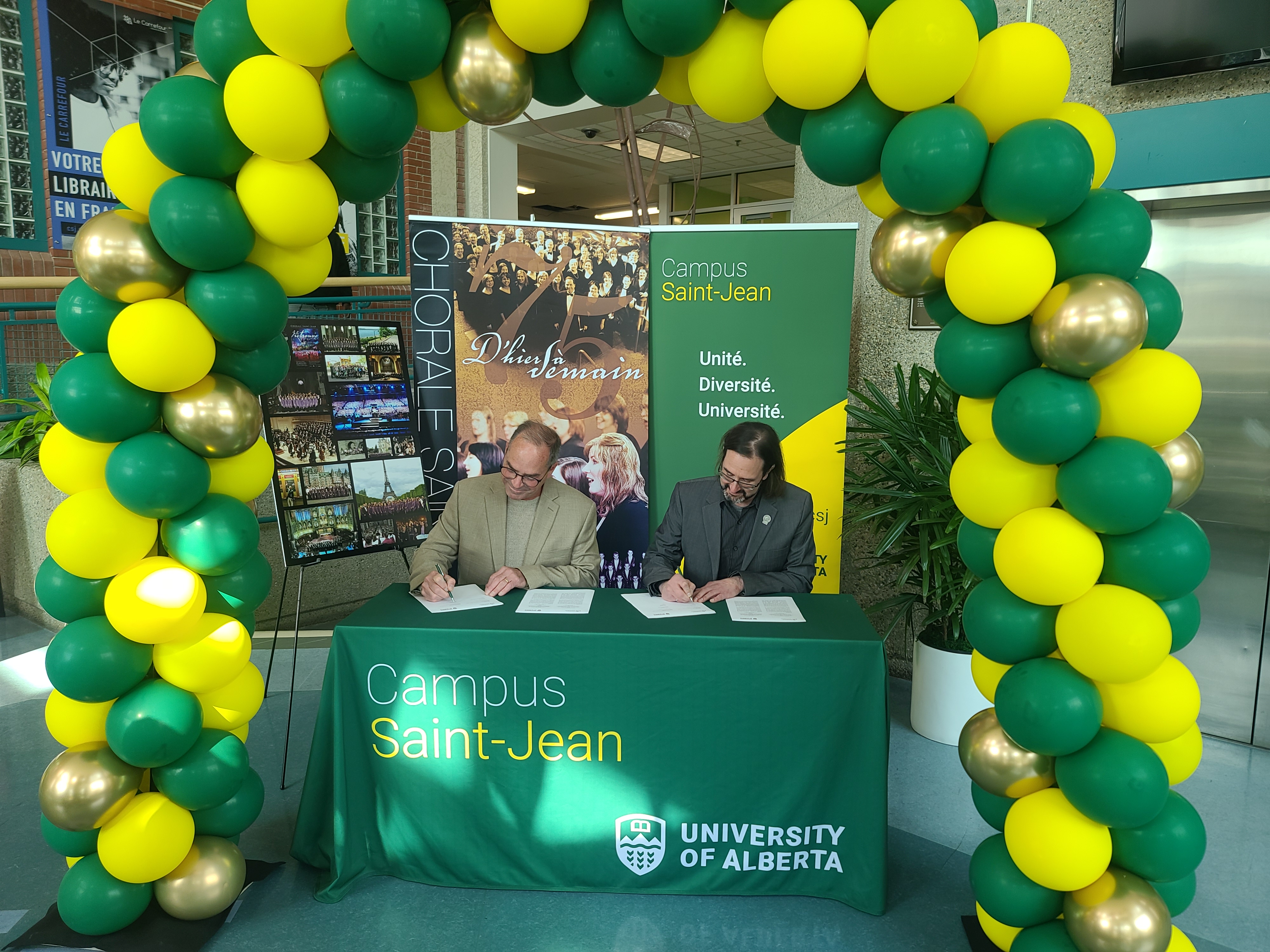 The agreement will enable the Campus and the Chorale to celebrate and preserve the cultural and linguistic heritage of Alberta's francophone community, increase the impact of la francophonie and raise the profile of both the Campus and the Chorale.
This agreement is rooted in the important role played by the Chorale in the development of communication skills and music theory, as well as its constructive role within Alberta's francophone community.
Campus Saint-Jean will make a financial contribution of up to $40,000 per year to support the Chorale's needs. The Campus will also provide storage space for scores and equipment, as well as an office for management and administration. The Campus is also committed to working with the Chorale's management and the University of Alberta to preserve and conserve the Chorale's scores over the long term, to define fundraising strategies for both organizations, and to promote the Chorale's activities through its networks.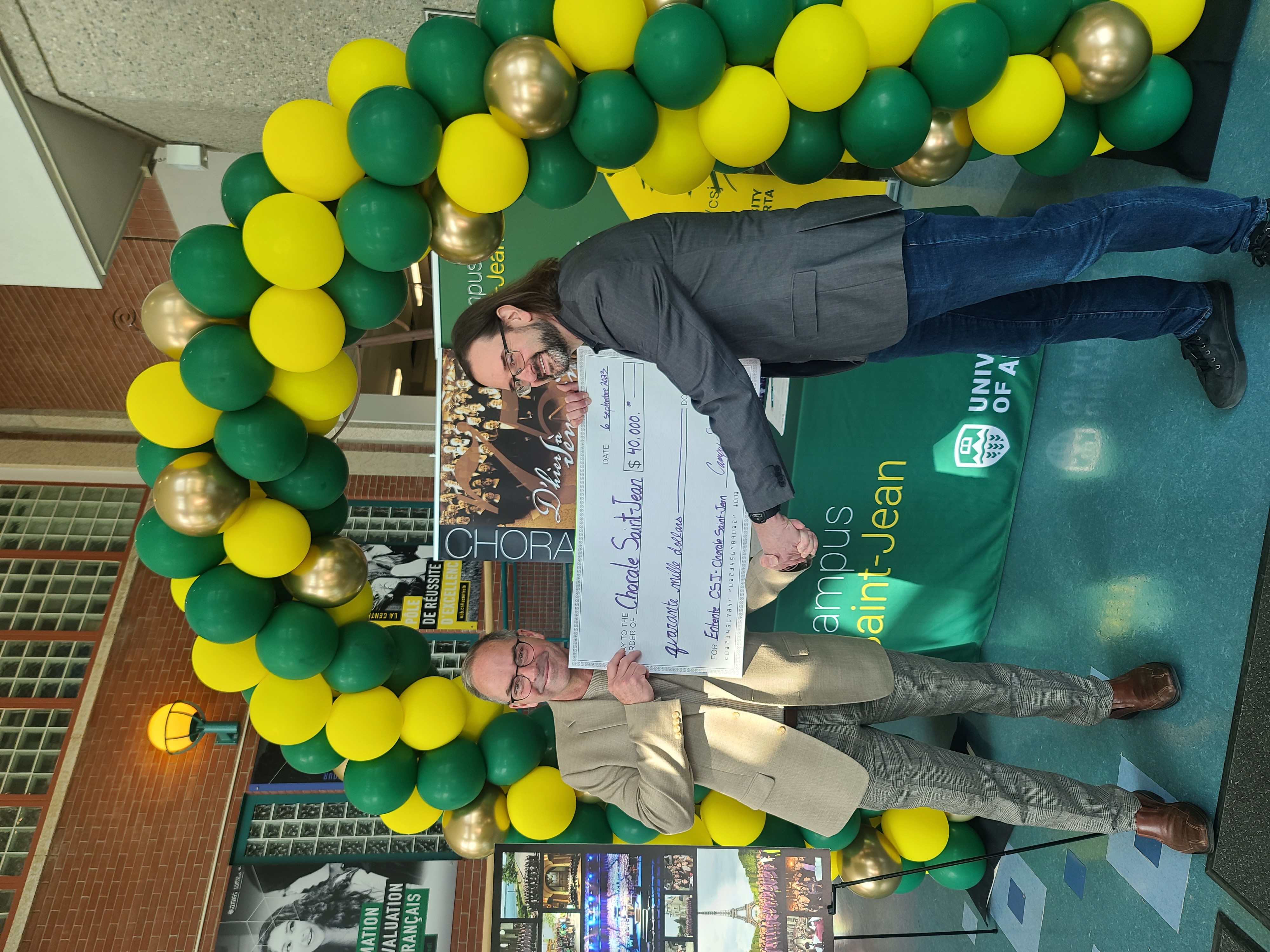 As part of this agreement, the Chorale is committed to performing at the Campus for the Campus Saint-Jean community, serving as ambassadors for the Campus, and promoting the Campus, notably by being accompanied by recruiters.
The agreement was signed by Professor Jason Carey, Dean and executive director of Campus Saint-Jean, Professor Laurier Fagnan, Artistic Director of the Chorale, and Ms. Kiana Davies, President of the Chorale.
A solemn signing ceremony took place at the entrance of the McMahon Building in the presence of Dean Carey and Professor Fagnan, along with Chorale singers and Campus administration officials.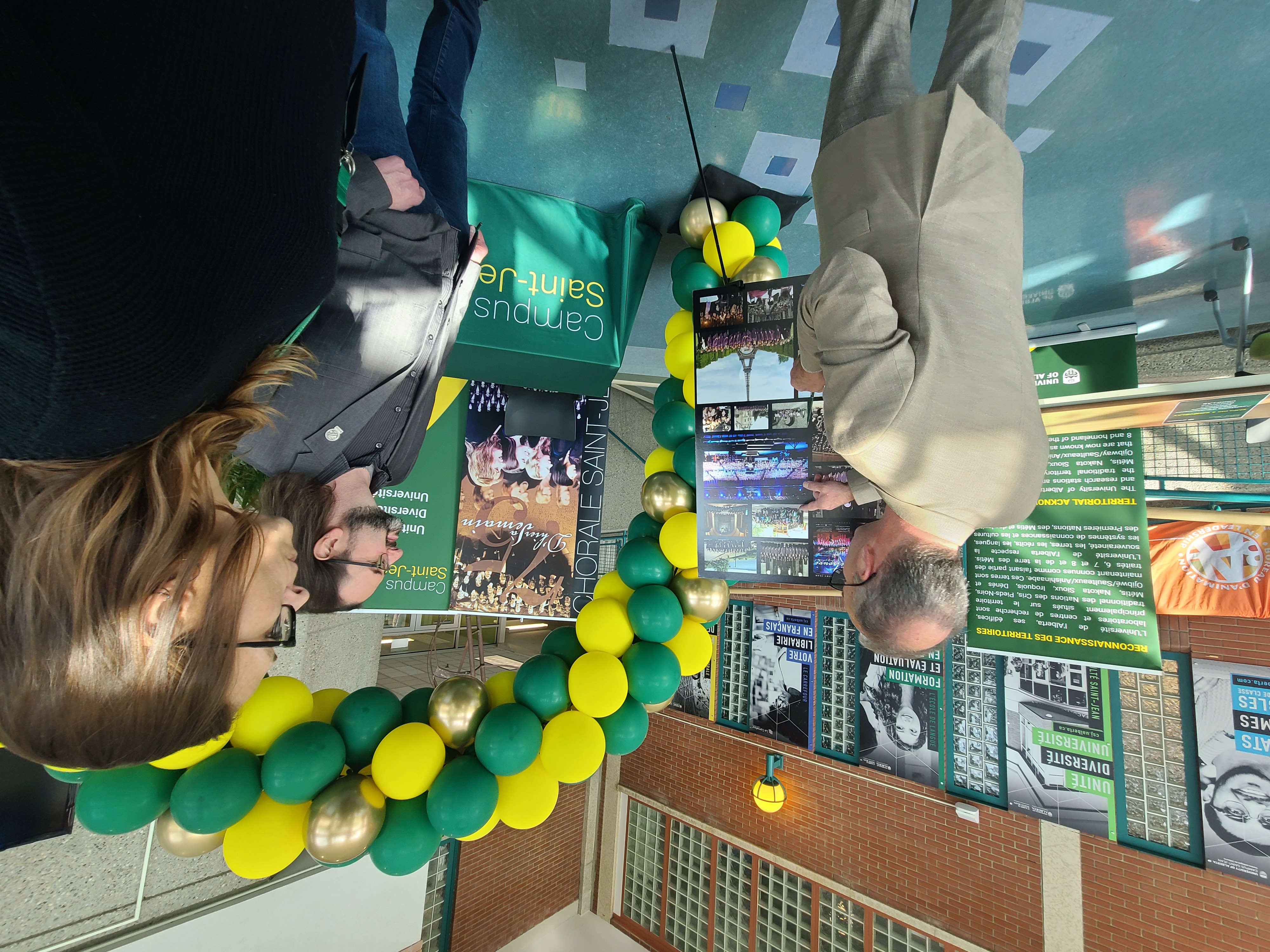 Established in 1937, Chorale Saint-Jean of the University of Alberta's Campus Saint-Jean is one of Edmonton's longest-established choirs. With members coming from both the francophone community and the university student body, Chorale Saint-Jean was formed to celebrate and preserve the heritage and language of the francophone community in the west and has become the largest and most active francophone choir in Western Canada. Possessing incredible joie de vivre, this high-spirited ensemble charms its audiences with its passionate vocal interpretations and musical sincerity. The choir's artistic director since 1995, Laurier Fagnan, is well respected as an educator, director and specialist in the application of bel canto principles to choral singing. Believing that beautiful music has no boundaries and can be appreciated in any language, Chorale Saint-Jean always seeks to bring choral music to a wider audience. Visit the Chorale Saint-Jean website for more information. [external site]