National Day For Truth And Reconciliation
The establishment of the National Day for Truth and Reconciliation responds to Call to Action 80, issued by the National Truth and Reconciliation Commission of Canada, which "calls upon the federal government, in collaboration with Aboriginal peoples, to establish, as a statutory holiday, a National Day for Truth and Reconciliation to honour Survivors, their families and communities, and ensure that public commemoration of the history and legacy of residential schools remains a vital component of the reconciliation process." 
The National Day for Truth and Reconciliation is a day of remembrance, and an opportunity for Canadians to acknowledge the intergenerational harm caused by the schools. In recognition, the University of Alberta is flying the national, provincial and university flags at half-mast from September 28 — October 1, 2021.
Featured Stories
29 September 2021 By Gillian Rutherford
28 September 2021 By Shana Dion
24 September 2021
Grandmother's Song
Elder Francis Whiskeyjack and Elder Elsey Gauthier perform Grandmother's Song.
In honour of residential school survivors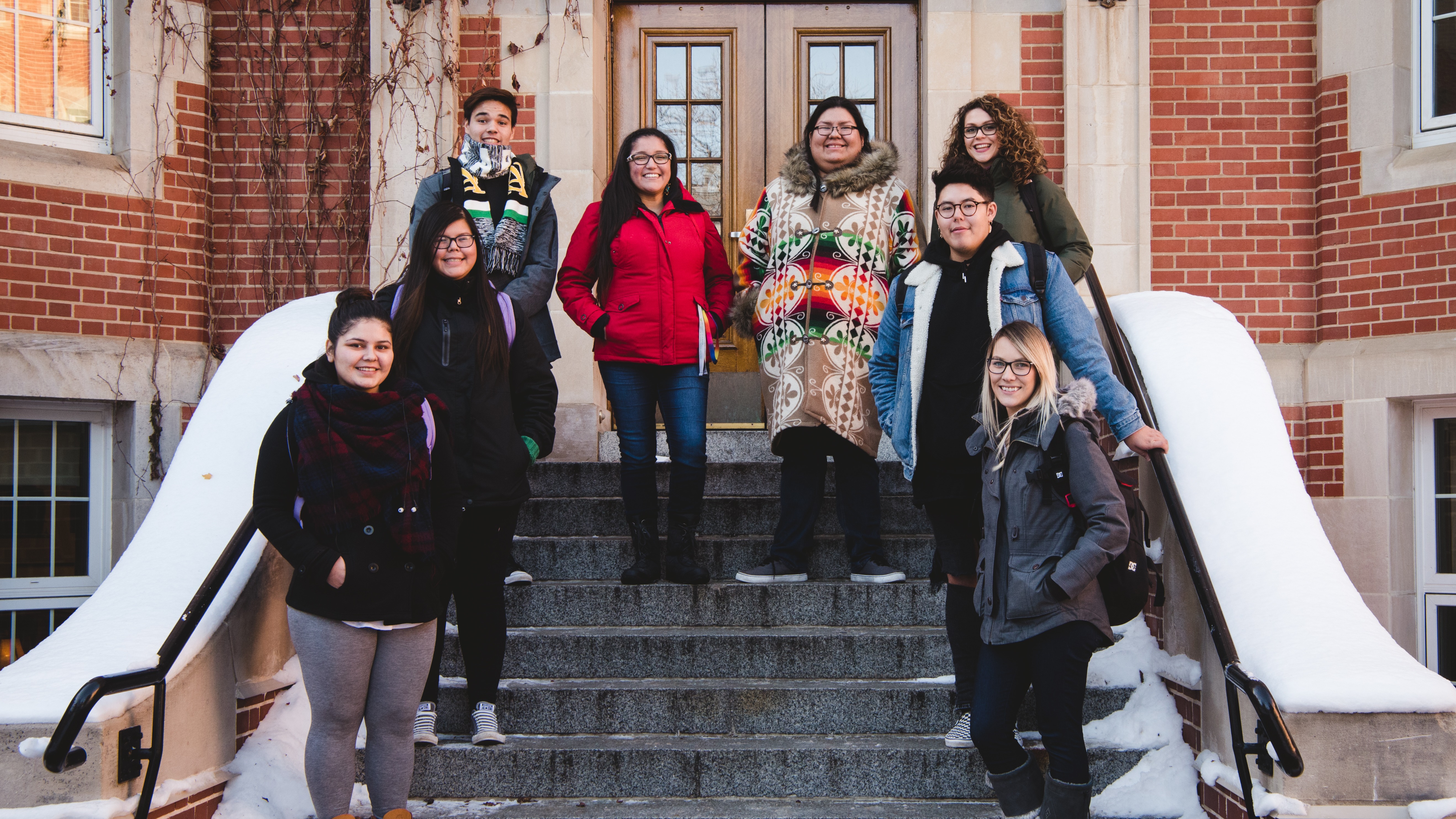 First Nations, Métis, Inuit Student Emergency Award
On Sept. 30, 2021 — the National Day for Truth and Reconciliation — you are invited to learn and reflect on the history and ongoing legacy of Indian Residential Schools and to recognize the continued impacts of colonialism in Canada. You are also invited to think about the actions you can take to advance reconciliation
University of Alberta Free Application Days
In honour of residential school survivors and in the spirit of reconciliation, on September 30 to October 6, the U of A will waive the application fee for all direct-entry undergrad programs for First Nation, Métis, and Inuit students.
Indigenous Canada
We have the responsibility to educate and the opportunity to uplift the next several generations, which is why all are welcome to join Dr. Paul Gareau, Dr. Tracy Bear, Alannah Mandamin-Shawanda, and Isaac Twinn, as they lead learners through an exploration of Indigenous histories and contemporary issues in Canada. It's free, it's online, and there's a space waiting for you.